About Us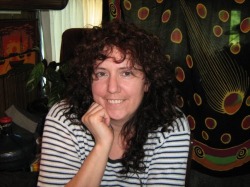 Krista's Dog Grooming provides unsurpassed pet grooming & bathing services and our IPG certified master groomers are trained in state-of-the-art methods for both grooming and handling of companion animals, utilizing the most modern equipment and products available. This training assures that your companion animal will have a unique and unsurpassed grooming experience. Additional caring and services provided by Krista's Dog Grooming include the maintenance of a history record for every pet and styling specifications for each pet to assure consistency of care on every visit. We at Krista's Dog Grooming ensure that all pets are cared for by a highly trained pet professional, creating a healthier, more pleasurable experience for the pet and piece of mind for the pet owner. Krista has been at this location since the salons start, in 1987, and has been the owner since the fall of 2007. Recently we changed the name to reflect this. She has been an IPG Certified Master Groomer since 1993.

Our desire here at Krista's Grooming is to make your pets feel loved and respected, by treating them with kindness and understanding and when necessary, by helping them heal from past unpleasant grooming experiences. We want you to feel confident and comfortable leaving your loved one with us, we use only non-aggressive, gentle handling. All of our products are natural, we use no chemical products or cleaners in this salon.

**New and Exciting for 2017**
We are starting the renovation of my garage to accommodate the relocation of Krista's Dog Grooming Salon to my home address in Clearbrook ( to be posted ), we have received the permit from the city and expect this to be accomplished by the end of February, with the grand reopening for March 1, 2017.
In the meanwhile it will be business as usual at the Ware Street location. Same hours and services. My last day there will not be until Wednesday, February 22, 2017. At that time we will be taking down everything and moving it to my home location to be installed and set up, ready to reopen on March 1, 2017.
Thank you to all my wonderful clients who are excited about this with me, I am looking forward to many more great years together.

​

---